CGH Hospital is a Thailand Hospital accredited, multi-specialty hospital located in the Northern part of Bangkok, Thailand. Established in 1992, it is one of modern private hospital with 200 beds, over 15 specialty centres and over 330 physicians and dentists, with board certified, from Royal Thai Air Force Medical School, Thammasat University and the leading Medical School.
The hospital group includes 3 branches – CGH Hospital(Phaholyothin Rd., closed to Donmuang Airport ), CGH Saimai and CGH Lamlukka that there are 3 different locations.
The hospital is located conveniently just only 5 - 10 minutes by car from Don Muang International Airport, and very close to Saphanmai Market, a big local fresh market, which is one of the best Foods Center in town with 24 - hour service.
Vision/ Mission and values
CGH desires to warmly provide the best care to each of our patients to be healthy and well-being as the needs of our patients come first.
Main Hospital Facilities
Online computer system
Hospital-wide Wi-Fi network coverage
Air Tube transportation
Standard medical record both Inpatient and Outpatient
24 - hour Emergency and Ambulance service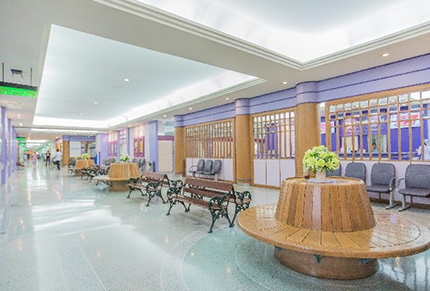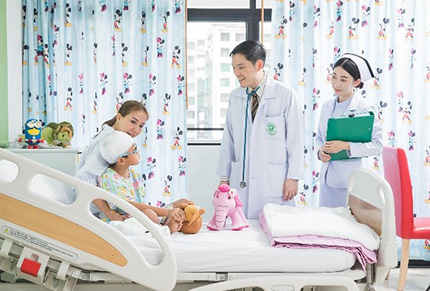 Outpatient Centers and Special Facilities
Internal Medicine Clinic
Dialysis Clinic
Diabetes and Endocrine Clinic
Neurology Clinic
Digestive Disease Clinic
Heart Clinic
Skin Clinic
Mental and Behavioral Health Clinic
Health Screening Clinic
Chest Clinic
Geriatric Clinic
Hematology and Oncology Clinic
Ear, Nose and Throat (ENT) Clinic
Child Development Clinic
Surgery Clinic
Orthopedic Clinic
Eye Clinic
Dental Clinic
Endoscopy Clinic
Joint Replacement Clinic
Children's Clinic
Women Clinic
Plastic Surgery Clinic
Weight Loss Surgery Clinic
Emergency Room
Physical Therapy Clinic
Traditional Chinese Medicine
Breast Cancer Clinic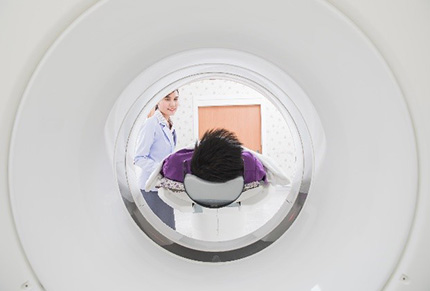 Social Responsibility
CGH is dedicated to providing healthcare to underprivileged Thais with free services ranging from health screening programs.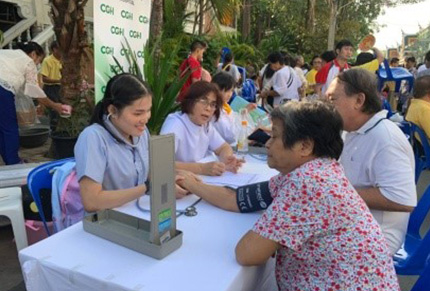 Emergency, trauma and acute care services are a crucial part of universal health coverage.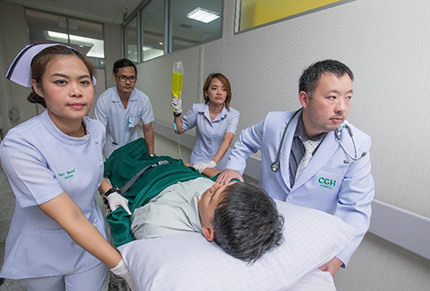 The Emergency Center at CGH Group operates a 7-day 24-hours dispatching for Basic Life Support, Advanced Life Support and Critical Care transportation for all patients from around the world.
The physicians and nurses who work in the emergency department are vital members of the stroke care teams.
CGH Group collaborates with Medical Wings (Siam Land Flying), a high quality Air Ambulance operator in the Asia region with the accreditation from EURAMI and Camts to handle critically ill patients. Our medical professionals facilitate transports by either air or ground ambulance that we will work with you to determine the best medical transportation option for the patient, based on medical protocols.
Contact Us
CGH (Advanced Medical Center Company Limited)
290 Paholyothin Road, Anusaowaree, Bang Khen, Bangkok 10220 Thailand
Tel. +66 2552 8777 (Emergency ext. 335) Fax: +66 2552 0666
E-mail: com@cgh.co.th
Website: www.cgh.co.th
SUBSCRIBE TO NEWS
Update news Package and promotion Sent directly to you, be the first