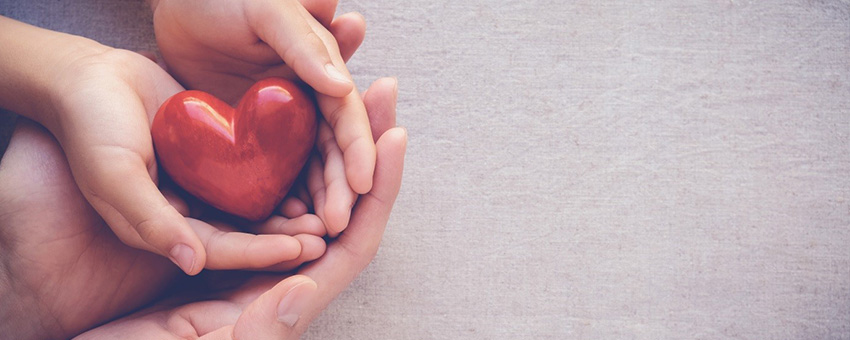 If we were to rewind time by a mere 10 years, we would see that heart disease was the biggest cause of death among Thai people. However, advancements in diagnosis and the myriad new forms of treatment for heart disease that are now available and which are continuously being researched mean that there is now a downward trend in terms of deaths resulting from the condition in Thailand.
Nevertheless, this does not mean that heart disease is any less of a danger in our lives, with the number of new patients suffering from the condition still increasing year on year. The main reason for this is that we are living longer as a species, although the Thai preference for borrowing from western culture is also playing a crucial role, as are the greater levels of stress felt by those living in urbanized areas. All of this has combined to result in us now seeing new heart disease patients at younger ages than in previous generations.
The Heart Clinic at CGH Hospital provides comprehensive care for heart disease patients, including prevention, initial diagnosis, treatment, and heart health recovery programs. This care is delivered by our team of expert cardiologists, all of whom have undergone training at leading heart institutions. Additionally, with high levels of expertise in the field of cardiology, our team of medical staff are fully equipped to care for and treat patients using the latest medical technology available in the field.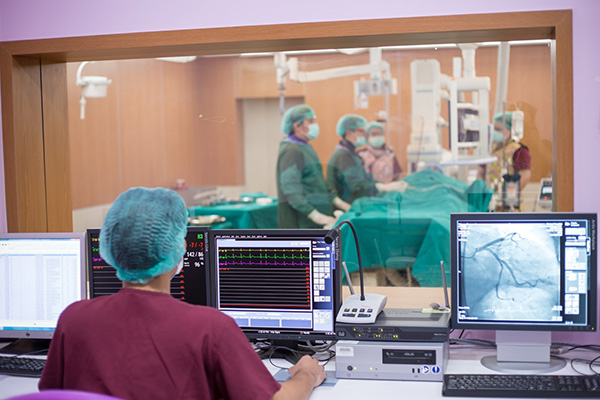 Medical services
Diagnosing heart disease
Treating heart disease and performing heart surgeries
Cardiothoracic surgeries
Diagnosing heart disease
Electrocardiogram (ECG) screening
Echocardiogram (EKG) screening
Exercise stress test:

Dobutamine stress echocardiography (in cases where patients are unable to exercise)

Holter 24-hour monitoring, including irregularity detection
(Multidimensional) esophageal screening
Electrocardiogram arrhythmia screening
Diagnosis via cardiac catheterization
Coronary angiography
Carotid angiography
Pulmonary angiography
Heart disease treatments
Electro cardio disorders
Installation of automatic implantable cardioverter defibrillator (AICD)
Installation of pacemaker and cardiac resynchronization therapy (CRT/CRTD)
Treatment of arrhythmia with installation of pacemaker
Treatment of arrhythmia in the form of radiofrequency catheter ablation
Ischemic heart disorders
Installation of a stent to expand blocked or obstructed arteries
Treatment for aortic aneurysms
Surgical repair of abdominal aortic aneurysms
Endoscopic catheterization to treat abdominal aortic aneurysms
Endoscopic catheterization to treat thoracic aortic aneurysms
Congenital heart disorders
Cardiac catheterization to treat congenital heart conditions
Ductus arteriosus surgery
Atrial septal defect (ASD) closure surgery / Ventricular septal defect (VSD) closure surgery
Coronary artery repair surgery for complicated congenital heart defects
Valvular heart disorders
Heart valve repair surgery
Aortic valve implantation surgery
Transcatheter valve implantation (TAVI) surgery
Coronary heart disorders
Percutaneous coronary intervention (PCI)
Coronary artery bypass graft (CABG)
More information:
CGH Phaholyothin
Location : CGH Main Building,1st floor
Service Hours : Daily 9.00 am 8.00 pm
Tel : +662 552 8777 ext.. 322 , 323
Email : com@cgh.co.th
CGH Saimai
Location : CGH Main Building,3rd floor
Service Hours : Daily 8.00 am - 8.00 pm
Tel : +662 991 8999 ext. 1320 , 1321
Email : smh@saimai.com
SUBSCRIBE TO NEWS
Update news Package and promotion Sent directly to you, be the first