Maintaining good health is crucial if we are to enjoy a high quality of life. For this reason, taking steps to support disease prevention and understanding more about when changes are occurring in our body are also vital aspects of our daily lives. Some health disorders are symptomless during their initial stages, meaning that by the time they are detected, they are often at a serious stage, or too developed to be treated effectively. Wouldn't it be better if we could identify those problems at the outset, making it possible to provide effective treatment at this early stage?
The Health Screening Clinic at CGH Hospital offers annual health screening programs for any person of any age, with suitable screening techniques selected by our team of experts in the field of preventative medicine who have been trained specifically for the task. By also utilizing the latest technology during such screening, we are able to detect the numerous disorders that pose be a risk to you or your loved ones. The ultimate aim of all our screening is to ensure you are able to enjoy the best possible quality of life.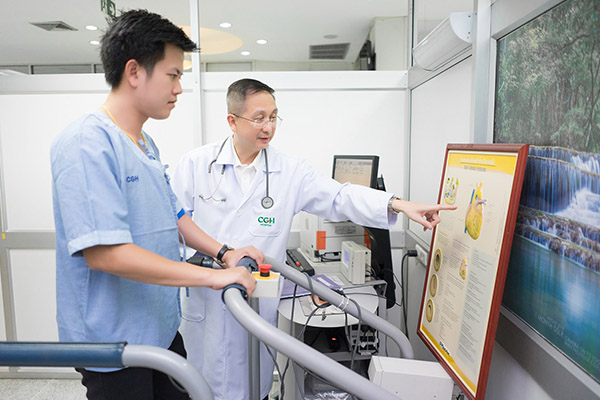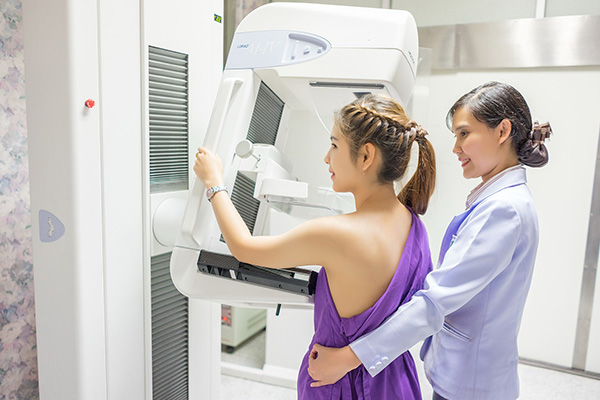 Our screening services include:
Providing customized information and advice on health screening procedures
Detailed full body check-ups carried out by professional doctors
An internationally accredited laboratory used for numerous forms of screening
Cancer tumor marker screening
Radiology-based screening techniques, such as:

Mammograms
Ultrasound scans
Lung x-rays

Vaccination advice
Dental health screening carried out by professional dentists
Transfer of patients requiring cervical cancer screening overseen by experts in obstetrics and gynecology
Transfer of patients for eye health screening overseen by professional ophthalmologists
Screening rooms and other facilities
Full body check-up room, including consultations regarding each area
Blood taking room
Pulse screening room
Vision screening room
Echocardiogram and exercise stress test room
Internal screening room
Radiography room
Male and female changing rooms
Advice for those attending screening
The health screening clinic is located on the 2nd floor, Building 1, CGH Hospital.
New patients are required to contact the Registration Department on the 1st floor around 30 minutes prior to their appointment in order to register their medical information. Please bring your passport or national ID card with you for this process to be completed.
Please refrain from eating or drinking anything apart from water for at least 12 hours prior to your screening (if possible, please also refrain from drinking alcohol for at least 24 hours prior to screening).
For females attending screening, please ensure that at least 7 days have passed since your last period.
A stool sample and urine sample will be taken on the day of your screening.
For best results regarding ultrasound scans, the hospital will prepare some water for you to drink after you have had your blood taken, and we would ask that you refrain from urinating while waiting for the scan to take place.
If you are going to take an exercise stress test (EST), please bring training shoes and inform hospital staff in advance if you are taking any medication or have a history of chest pain and breathing difficulties.
If you would like any additional information or want to make an appointment, call 02 552 8777 ext. 2213.
More information:
CGH Phaholyothin
Location : CGH Main Building,2nd floor
Service Hours : Daily 7.00 am - 4.00 pm
Tel : +662 552 8777 ext. 2213 , 2214
Email : com@cgh.co.th
CGH Saimai
Location : CGH Main Building,2nd floor
Service Hours : Daily 9.00 am - 4.00 pm
Tel : +662 991 8999 ext.1247 , 1248
Email : smh@saimai.com
SUBSCRIBE TO NEWS
Update news Package and promotion Sent directly to you, be the first